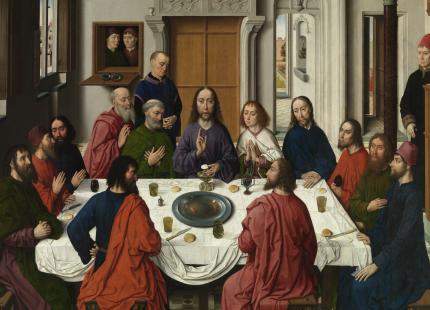 Day 1
10:00 | There's no better way to start the weekend than with a visit to the tower at the university library to take in the unique panorama of the entire city.
 
11:00 | The doors of the M Leuven, about 100 m from the university library, open at 11:00. Your museum ticket will also get you into the the St Peter's Church, which is the oldest and largest church in Leuven. Among other things, you'll find 'The Last Supper' by Dirk Bouts in the church. The Leuven Town Hall, one of the most beautiful late Gothic buildings in Europe, is just across from Saint Peter's Church - there is a guided tour every day at 15:00).
 
13:00 | It's definitely time for a bite to eat by now. You can get something on the Grote Markt, the square between the Town Hall and the church. This same square is also a great place to come drink something in the evening when the last rays of the setting sun turn the Town Hall golden.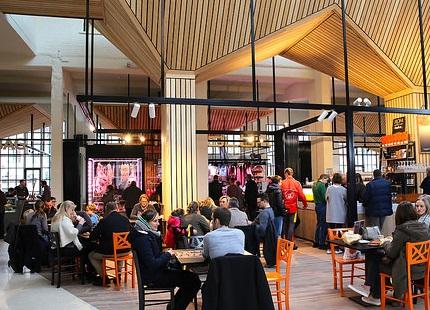 14:00 | Weekend visitors are best off popping into the shops on Saturday afternoon. But don't forget the quieter shopping streets with their smaller, cosy boutiques, like the Parijsstraat and the Mechelsestraat. You can stop at Barbóék, which is a unique combination of a coffee bar and a bookshop, for coffee.
 
17:00 | If your legs aren't too tired, now is the time to head to the Sluispark via the Vismarkt and Saint Gertrude's Abbey and walk along the Vaartkom. Construction on the new Leuven is going on here on the site where Stella beer used to be brewed. If you're feeling a bit peckish again, you can head to 'De Smidse', the old Stella Artois forge, which now houses a modern market for traditional foodstuffs. This unique setting is also home to Pasta Atelier Rossi. According to Gault&Millau, chef Felice Miluzzi is the best Italian chef in Belgium. On the other side of the Dijle River is the Grand Café De Hoorn, where you can enjoy a bite to eat and the view of the old copper brew-kettles of the historic De Hoorn brewery. If you'd rather bypass the meat, you can go to the Noordoever, a vegetarian restaurant on the banks of the old Vaartkom, that's just 100 m up the way. They put the tables outside on the banks in the summer.
Day 2
We know the Leuven city centre like the back of our hands, so now it's time to expand our range. The easiest way to do this is on two wheels, and you can even opt for an electric bike. You can rent bicycles here.